Satellite position : 13E

FreeX TV, French Lover TV, Redlight HD, SCT HD, Hustler HD, Redlight Premium, SCT3-7, Diablo X TV 1, Diablo X TV 2, SCT HD, SCT, Satisfaction Plus, Boy&Boy, Satisfaction Prive, Daring! TV

Price per day: 0,04€

Price per month: 1,20€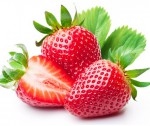 The most of the satellite operators are forming TV-channel packages considering interests of the most widespread viewing audience including movie, serial, sport fans and children.
Great attention is paid to the news channels and various shows and entertainment programs as well.
However, a category of viewers with specific demands exists and, as a rule, it is forgotten regardless of its multiplicity.
These are viewers from 18 years and older and they prefer watching erotic programs.
The package of adult channels grants an exclusive right for subscriber to access the top-rated European erotic channels unavailable for common viewer.
Here, one can find various TV-channels from so-called classical such as Penthouse HD and Hustler HD to the newest ones, unknown among public, but challenging.
Now, there is no need to "catch" adult programs on the airwaves of other channels – all of them are collected here and are broadcasted within 24 hours.
Cardsharing service affords an excellent ground for all "hot" video fans to get unlimited 24 hour-access to the erotic and porno-channels at a charge of not exceeding EUR 1.20/month.
It's a real catch for those viewers who value qualitative erotics and do not want to overpay for using such channels.