Satellite position : 13E

Price per day: 0,07€

Price per month: 2,10€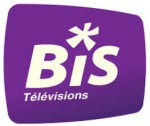 Bis TV is a French satellite operator combining the best French channels of various content. Among them, sport channels, movies and animation channels, and news channels are available.
The total number of channels included into BIS TC package is more than 30.
The channels are broadcasted within 24-hour from modern satellites, thus, increasing the transmission quality and ensuring protection against returns and interruptions in signal transmission.
It means that users will be satisfied.
The package audience initially consisted of Frenchmen is constantly growing.
Currently, the channels of BIS TV platform are viewed by tens of thousands of viewers of France and abroad.
Using cardsharing service which is a fast growing service among satellite TV viewers, one can connect to the Bis TV channels package with minimum expenses without limiting time to watch TV or number of channels watched.
It is very convenient for those users who wish to save their money but do not wish to loose quality.
This package includes the following channels:
Satellite settings: 11137 H, SR 27500, FEC 3/4, 0

TV 5 Monde France Belgique Suisse
Satellite settings: 11240 V, DVB-S, SR 27500, FEC 3/4

France 24 Francais
Satellite settings: 11681 H, 8PSK, SR 27500, FEC 3/4

TF 1

France 2

France 3 Sat

France 5

M6

ARTE Francais

D8

W9

TMC

NT1

NRJ 12

LCP

France 4
Satellite settings: 12303 V, DVB-S2, 8PSK, SR 27500

Golf Channel France

Game One

Canal + France

I>T'el'e

Equidia Live
Satellite settings: 12322 H, DVB-S, SR 27500, FEC 3/4

Dorcel TV
Satellite settings: 12692 H, DVB-S2, 8PSK, SR 27500

BFM TV

D17

Gulli

France ^O

RTL 9

AB 1

AB Moteurs

Animaux

Chasse & P^eche

Cin'e FX

Polar (France)

Trek

Toute l'Histoire

Action (France)

Mangas

Encyclo

Lucky Jack TV

T'eva

XXL (22.30-03.00)
Channel list was updated 2015-02-20