Satellite position : 19E

Price per day: 0,13€

Price per month: 3,90€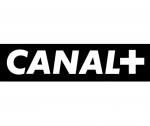 Canal+HD is a French TV channel broadcasting in HD quality.
The main trends of broadcast are movies and sport events.
Canal+ operator is a part of Groupe Canal+ holding.
The channel has started broadcasting since 1984 and in 2 years, viewers audience has exceeded a million users.
Currently, Canal+ is broadcasting sports events and movies, but series, news TV-shows, etc. as well.
Thanks to the compliance with the HD broadcast quality standards, exclusively high quality of broadcasting is offered to the viewers interference-free and without signal interruption.
This also promotes a constant growth of the number of Canal+HD channel viewers all over the world.
Canal+HD can be accessed from several operators.
However, the most profitable way of connection is a so-called "cardsharing".
Cardsharing is a connection to the satellite TV operators and digital TV-channels with the lowest payment not exceeding several US Dollars per month.
Now, you may enjoy viewing your favorite HD quality channels on the best payment conditions and without any restrictions.
Actually, it's a "free-for-all" service on the market of satellite TV and an excellent opportunity for viewers to use advantages of digital TV for a small amount of money.
This package includes the following channels:
Satellite settings: 10729 V, DVB-S2, 8PSK, SR 22000

AXN Espa~na

Canal + Comedia

Canal + Liga
Canal + Liga 2

Taquilla HD

Canal + 3D Espa~na

Taquilla HD 2

Canal + Toros

Canal Mundial
Satellite settings: 10758 V, DVB-S, SR 22000, FEC 5/6

Divinity

Fox News Channel

Baby TV Europe

LTC

Boing Espa~na

Energy

Barca TV

M'exico Travel Channel

MTV Espa~na

Canal de las Estrellas Europa

Motors TV
Satellite settings: 10788 V, DVB-S, SR 22000, FEC 5/6

Taquilla 1

Taquilla 2

Taquilla 3

Taquilla 4

Multideporte

Taquilla X

Multicine

Taquilla XY

Canal + Series

Taquilla X

Multideporte 4

Multideporte 5
Satellite settings: 10818 V, DVB-S2, 8PSK, SR 22000

Fox Espa~na

Canal + F'utbol

Canal + Acci'on

Canal + Dcine

Canal Hollywood Espa~na
Satellite settings: 10847 V, DVB-S, SR 22000, FEC 5/6

Canal Portada

M'axima FM

Cadena SER

M 80 Radio

Los 40 Principales
Satellite settings: 10876 V, DVB-S, SR 22000, FEC 5/6

Canal + Golf

Odisea

Playboy TV Iberia

National Geographic Channel Espa~na

Canal + F'utbol

Canal + Deportes

Calle 13

Canal + Liga

Decasa

Syfy Universal Espa~na

Sol M'usica
Satellite settings: 10936 V, DVB-S2, 8PSK, SR 22000

Mezzo Live HD

Calle 13

Nickelodeon Iberia

National Geographic Channel HD Europe

Canal + Deportes
Satellite settings: 10979 V, DVB-S, SR 22000, FEC 5/6

Factoria de Ficci'on

Clan TVE

La Sexta

TVE La 1 Madrid

Canal Hollywood Espa~na

TVE La 2

Telecinco

Canal + Xtra

Cuatro

TNT Espa~na

Nat Geo Wild Espa~na
Satellite settings: 11038 V, DVB-S, SR 22000, FEC 5/6

Canal + 1

Disney Channel Espa~na

Sportman'ia

40 TV

TCM Espa~na

Comedy Central Espa~na

Viajar

Canal + 2

Teledeporte

Canal Cocina
Satellite settings: 11068 V, DVB-S, SR 22000, FEC 5/6

Telesur (Venezuela)

Galicia TV Europa
Satellite settings: 11097 V, DVB-S, SR 22000, FEC 5/6

Taquilla 5

Taquilla 6

Taquilla 7

Taquilla X

Taquilla XX

Taquilla XX Hard

Canal + Liga 2

Multideporte 1

Multideporte 2

Canal + Liga de Campeones 2

Taquilla 8

Canal + Toros

Multi-X 1

Multi-X 3

Multideporte 3

Multideporte 6

Multideporte 7
Satellite settings: 11127 V, DVB-S2, 8PSK, SR 22000

Canal + Series

TNT Espa~na

Nat Geo Wild Europe

TCM Espa~na

Disney Channel Espa~na
Satellite settings: 11156 V, DVB-S, SR 22000, FEC 5/6

Andaluc'ia TV

Disney XD Espa~na

Caza y Pesca

A&E Iberia

Trace Sport Stars

Fashion TV Europe

Cosmopolitan TV Espa~na

Historia Espa~na

TVI Internacional

D Cine Espa~nol

Canal 24 Horas
Satellite settings: 11259 V, DVB-S2, 8PSK, SR 22000

Canal + Liga de Campeones

Fox Life Espa~na

Canal + 2

Canal + Golf

Cosmopolitan TV Espa~na

Comedy Central Espa~na
Satellite settings: 11318 V, DVB-S, SR 22000, FEC 5/6

Fox Life Espa~na

Nova

El Garage TV

Disney Junior Espa~na

Canal + Acci'on
Canal + Comedia

Canal + Dcine

Fox Espa~na

AXN White Espa~na

AXN Espa~na

Canal + 1 ...30
Satellite settings: 11436 V, DVB-S2, 8PSK, SR 22000

Canal + 1

Syfy Universal Espa~na

Viajar

Canal + Xtra

Canal + Deportes 2 HD

AXN White Espa~na
Satellite settings: 11509 V, DVB-S, SR 22000, FEC 5/6

Cubavisi'on Internacional

Record Europa

Arirang World

Al Jazeera English

RT Espa~nol

NHK World TV
Satellite settings: 11538 V, SR 22000, FEC 5/6, 0

RT English

France 24 English

TV 5 Monde Europe
Satellite settings: 11597 V, DVB-S, SR 22000, FEC 5/6

CNBC Europe

BBC World News Europe

Bloomberg TV Europe
Satellite settings: 11627 V, DVB-S, SR 22000, FEC 5/6

Canal 24 Horas

CNN International Europe
Satellite settings: 11686 V, DVB-S, SR 22000, FEC 5/6

Comedy Central Espa~na

Canal + Yomvi promo

Neox

Canal Panda Espa~na

Real Madrid TV Espa~nol

Nick Jr Espa~na

Antena 3 (Spain)

Canal + Deportes 2 HD

Discovery Max
Satellite settings: 11739 V, DVB-S, SR 27500, FEC 3/4

VH1 Europe

MTV Rocks

Nickelodeon Iberia
Satellite settings: 11778 V, DVB-S, SR 27500, FEC 3/4
Satellite settings: 11856 V, DVB-S, SR 27500, FEC 3/4

Mezzo
Satellite settings: 12226 H, DVB-S, SR 27500, FEC 3/4

EuroNews
Satellite settings: 12402 V, SR 27500, FEC 3/4, 0

ARTE Francais
Satellite settings: 12604 H, SR 22000, FEC 5/6, 0

Sky News International
Channel list was updated 2015-02-25