Satellite position : 13E

Price per day: 0,03€

Price per month: 0,90€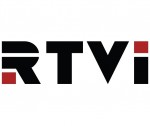 RTVI is an international TV-channel broadcasting in several dozens of countries (CIS, Baltic countries, Israel, Germany, the Great Britain, the USA, Spain, Canada, etc.) in Russian.
The name (RTVI) is translated as "Russian International Television).
All over the world, the channel audience is amounting to more than 25 million viewers.
The channel history has started since 1997. RTVI is a part of NTV holding.
As an independent channel, it started operating since 2002.
Currently, it is broadcasting within 24 hours with its own studios in Moscow, Berlin, London, Tel-Aviv and New York.
For its viewers, RTVI is offering rating TV-shows made in Russia, the best movies and serials, and news.
The program is developed considering requests of all viewer categories and conforms the interests of demanding audience.
Several years ago, satellite TV was a luxury inaccessible for the most of people with moderate means.
Fortunately, today, a new service of cardsharing is accessible. The service which allows getting access to various TV-channels – viewers select by themselves what to watch and how much shall be paid for watching.
Moderate subscription fee makes cardsharing the most popular way to get connected to the modern digital TV operators.