Satellite position : 36E

SD channels only from transponders 11881L, 12190L, 12226L, 12303L

Price per day: 0,03€

Price per month: 0,90€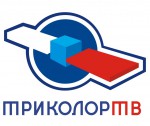 A company with patriotic name of Tricolor TV is successful Russian satellite operator starting its broadcasting service since 2005 all over the European part of the Russian Federation.
Within recent years, Tricolor TV has confidently reached success by creating and expanding own audience.
Currently, Tricolor TV has gained a large number of fans thanks to the high quality of broadcast and variety of the proposed channels.
Subscribers of Tricolor TV are getting access to more than 100 home and foreign channels. Among them, the largest news, movie, music, sport channels are presented as well as thematic channels such as Russian Travel Guide and HD Travel articulated on travel, the channels for children such as Nickelodeon, Detskiy Mir, Matryoshka, variety of music channels and others.
In this regard, all family members may select TV-shows and movies based on own preference without recourse to the services of other operators.
With the advent of the cardsharing service on the market of digital satellite television, Tricolor TV packages became more approachable for a wide range of TV-viewers.
The thing is that the cardsharing service gets an opportunity to use all operator's offers without any restrictions and additional fees.
Subscription fee for the service is more than a modest amount and is budget-friendly for absolute majority of users.
Get connected to the Tricolor TV operator using the cardsharing service and enjoy your favorite TV-shows!